Advanced Electrophoresis Solutions Ltd. (AES) developed high sensitivity and high performance iCIEF cartridges (patented) for whole column imaging detection iCIEF. With our proprietary column diameter transformation and heat controlling technologies, the significant sensitivity improvement is not detrimental to the separation resolution.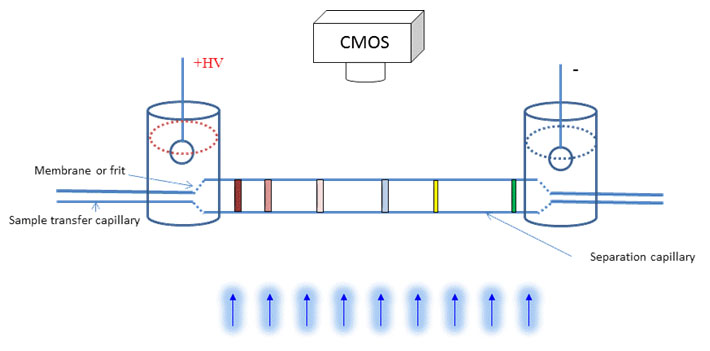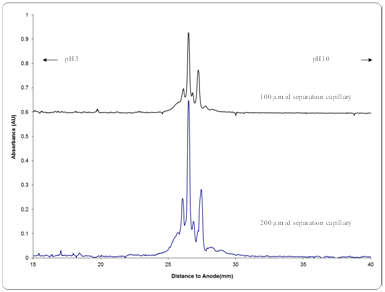 The main advantages of our high performance iCIEF cartridges are,
Low resistance for simple injection
Less clogging
Quicker sample injection
Higher analytical throughput
High sensitivity, with improvemens of 100% over 100 µm ID and 300% over 50 µm ID cartridge
High resolution fractionation and coupling to Mass Spectrometers
Low protein precipitation
Contact us to discuss your needs.