Therapeutic proteins have revolutionized the treatment of many chronic diseases and cancers. It is important to control the purity, identity, integrity, and activities of these therapeutic proteins from cell line selection, cell culture controls, to downstream purification, formulation, product characterization, and lot release. CEInfinite allows you to streamline your protein assays for purity, identity, integrity, and activity at all these stages.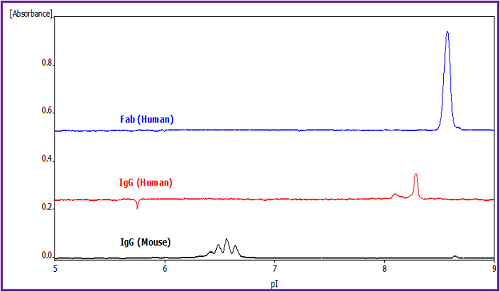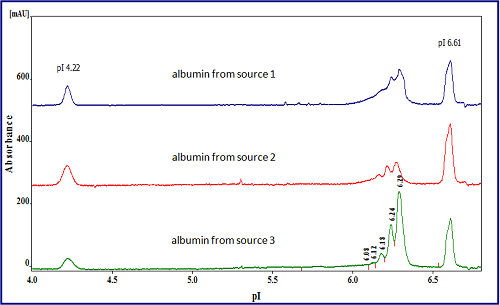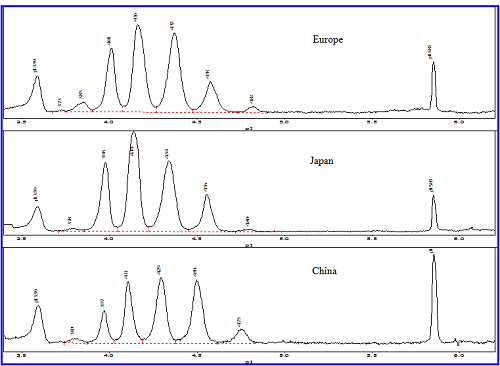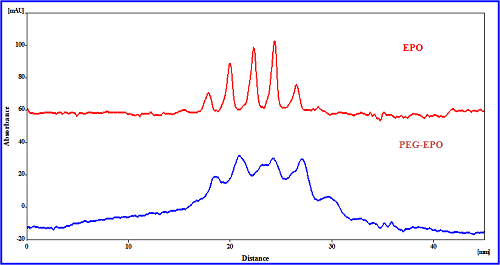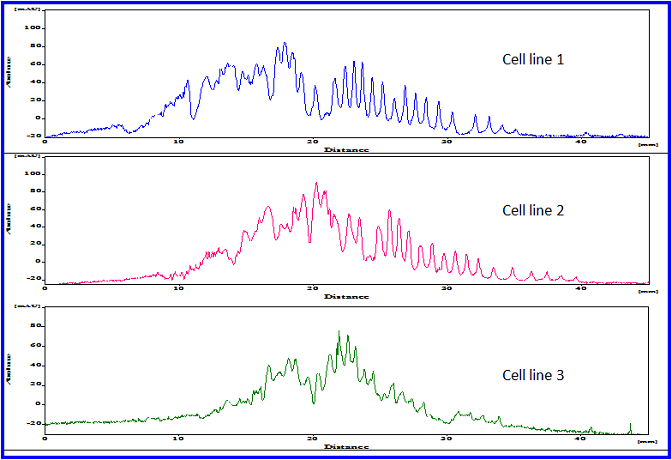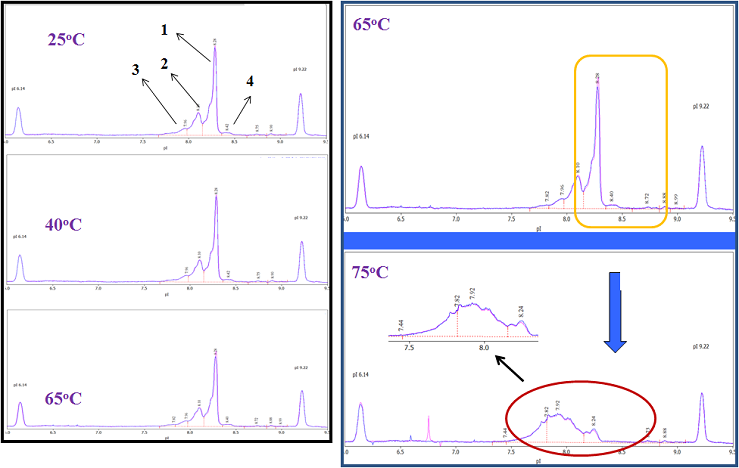 Imaged CIEF (iCIEF) is high resolution separation technique, in which proteins are separated based on surface charge that is related to the sequence and conformation. Chemical modifications of the protein sequence such as deamination of asparagine and glutamine residues or differences in glycosylation and amino acid clipping are reflected in CIEF peak pattern. This pattern can be used as a fingerprint method to identify that the correct form of the protein (including biologics and biosimilar) is being produced and that the purity of the protein is in the controlled range.
Identity and purity of therapeutic proteins are normally done rapidly (in about 10 minutes) through the use of an autosampler for unattended operation. Test samples are analyzed by CEInfinite in the presence of two pI markers. The iCIEF pattern obtained is compared to that of a reference sample under the same experimental conditions for protein identity confirmation. Other than chemical modifications, aggregation or fragmentation during protein production and processing will also be reflected in the peak pattern of iCIEF. Since CEInfinite provides robust, reliable separation and quantitation, the purity of protein can be also determined.
Characterization of individual peaks in an iCIEF peak pattern can be done by fractionation directly from the capillary or direct in-line coupling to MS detection.
Measurement of protein activity can be done using protein interaction study with CEInfinite.
Working with a total solution provider, you not only have the CEInfinite for your routine protein assay, but also get the support from AES for your fast method development and characterization of the purity, identity, integrity and activity of your proteins.